Culture Shock® Las Vegas (CSLV) is a 501 (C) (3) non-profit organization serving Southern Nevada area for over 20 years. We are part of a network of Culture Shock ®  organizations around the country and in Canada that bring the power and beauty of dance to diverse audiences through innovative performances, dance education, and community enrichment programs. 
Culture Shock utilizes dance to cultivate education, entertainment, and empowerment to inspire positive change in the communities we serve.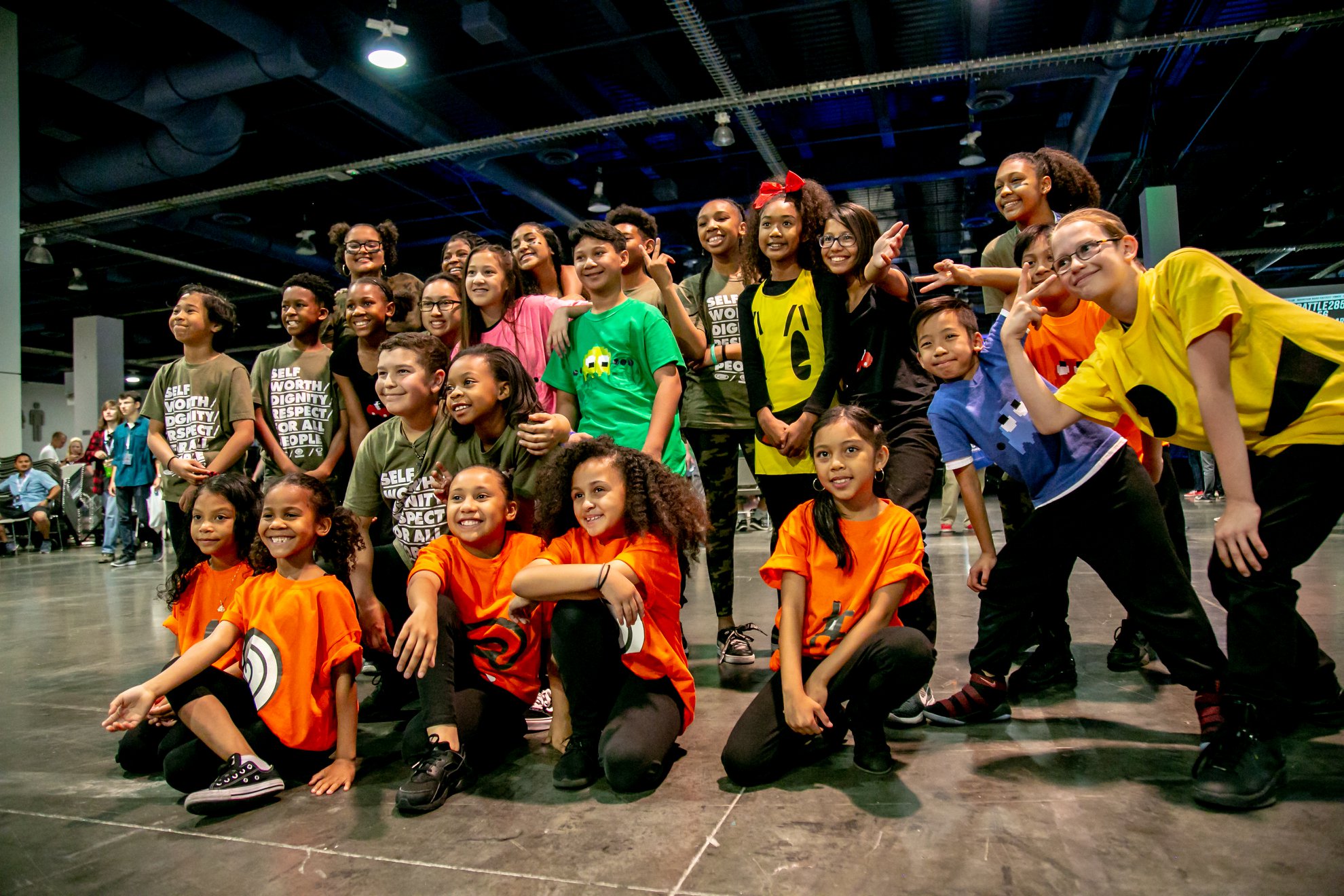 /** * @var $module \Ucraft\Module */ ?>
Patrice Marshall

"This is a great organization! This the group Makayla dances with. She has more confidence and a better outlook on life and it's challenges....
The professional instructors work tirelessly with no pay, to teach these kids how to have self worth and work together. Can't say enough good things about" Culture Shock "...."

Kiera Anderson, Asst to Sr VP, DEA Educational Foundation

"all positive: working with you and your dancers was a dream, and as an audience member I can tell you the whole crowd was so engaged and inspired by Culture Shock's performance! One specific detail that really impressed me was the way you spoke with the younger dancers prior to the performance, encouraging them to represent both your company and ours with respect in their behavior. You made your expectations very clear, and they responded in kind. The kids and adults were respectful, fun, and crazy talented! ."

Daniel Neill, Special Agent DEA

"You guys were awesome."

Ester Kim

I owe a lot to the shock family for company classes and awesome training when I was younger and wanted to give back to such a giving group. Thank you for always providing for the community and opening up your home so selflessly! Love you guys!

Jawkeen Howard

I wouldn't be where I am today if it wasn't for this company!!! Support a great cause .

❤️I love my

family.

Alana Gross, Asst. Director of Development

I can't even begin to thank you or tell you how much those kids exceeded any expectations I had. They were incredible, the music was incredible, it was perfect. ...I hope ADL and Culture Shock can collaborate again in the future – it was amazing.

Kimsey

Las Vegas is my heart! I could never leave! And thats because of FS/CS! It made me who I am and even though my creative outlet is no longer dance, it was the stepping stone to where I am now and what I'm doing for children in Las Vegas! History :) I never thought of it like that! I like the way that sounds! I'm happy to have been blessed enough to be a part of such a fantastic program!

Dorothy Kendrick, Shadow Ridge HS Coach

Awesome! Thank you for performing for our banquet it was great to see these young talented individual showcase their skill for us.

Carl N

I just wanted to say thank you again to you and the team for dedicating your time and energy into making this a special day for us. It was everything I could have asked for. Her smile that will continue for many years to come, will be in part, to the great performance and help you provided to make this happen. The choreography, planning and performance were above and beyond what I could imagine. Thank you again for your patience and dedication. Stephanie loved the dance moves and the entire performance.

Please express my gratitude to the entire team. Forever grateful!